Finca Cielito Lindo is our 64 acre farm in Green Bay, Virginia, about 1.5 hours southwest of Richmond. The farm is divided into five designated animal rescue and sanctuary sections.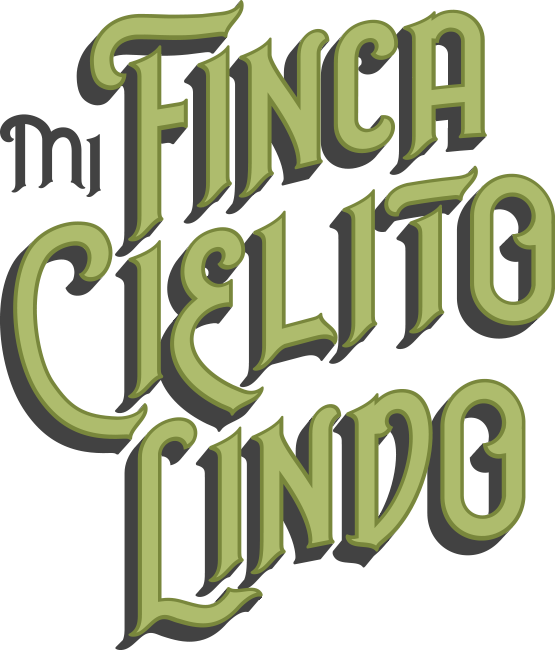 Each section designated for a specific group of rescue animals or a specific sanctuary purpose will be fenced-in for the specific purpose: either rescue or sanctuary. The image below depicts the entire Farm from the entrance at Blankenship Pond Road, to the barn; the longer road located between two ponds leads up to the farmhouse.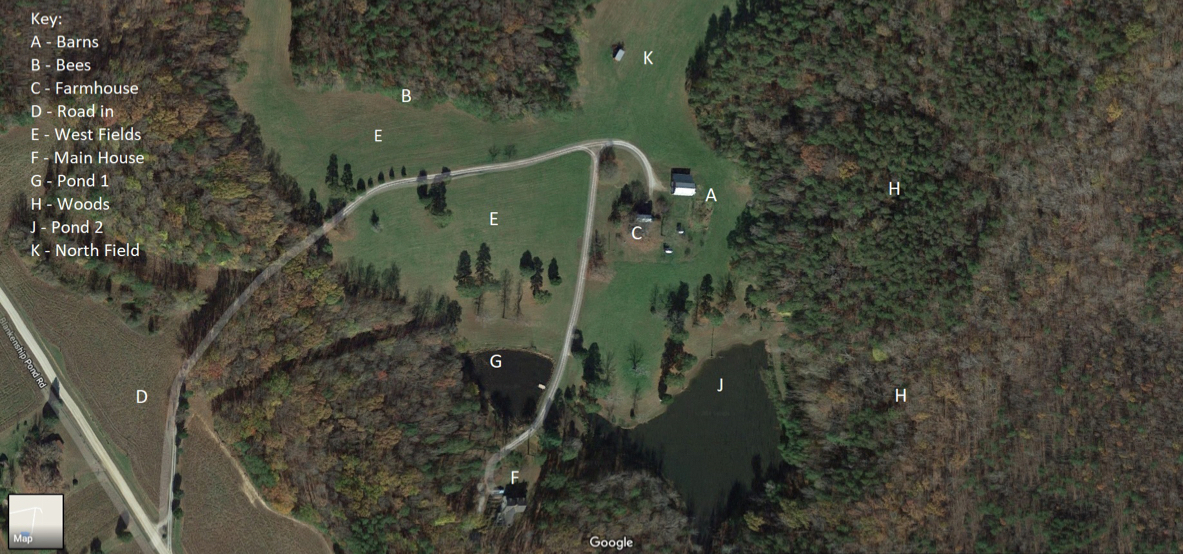 Area 1:
Monarch Butterfly Sanctuary
Milkweed is a plant in which Monarch butterflies only lay their eggs in and is is the only plant that their caterpillars will eat. The milkweed cultivation will be maintained to ensure that there is an increase in the population of the Monarch Butterfly.
---
Area 2:
Dog rescue sanctuary
There are many elderly or injured dogs that will need a place to stay while searching for their forever home. At CARAS, these foster dogs will be housed and sheltered in Area 1. Provided for them will be food, compassionate care and companionship as well as a space in which they can enjoy just being dogs.
---
Area 3:
Farm animal rescue and sanctuary
A small number of elderly and injured farm animals of varying species will be housed and sheltered in the designated area. The humane treatment of our animals, including shelter, corral leading to a water source and barn, food, exercise areas along with compassionate care and companionship will be the priority for Area 3.
---
Area 4:
Pollinator sanctuary
Native flowers, bushes, plants and diverse berries, grasses, weeds and trees will be cultivated and maintained as an organic source of food for bees, birds, and other wildlife that are endangered by lack of food sources essential for growth and development. We hope to raise awareness to the beneficial insects, plants and weeds that are necessary for this cultivation of this food source.
---
Area 5:
Bee sanctuary
An area dedicated to the organic development of shelters for Honey Bees is established and maintained for proper sources of food and protection to produce organic honey. The humane treatment of our bees, including a designated bee boxes, organic food sources along with compassionate care will be the priority for Area 5.